Enterra is best defined as a Mission Critical Application developer. Founded in 2001 Enterra is a leading software development company with offices based in Tampa (USA), Walldorf (Germany), Barnaul, Moscow (Russia).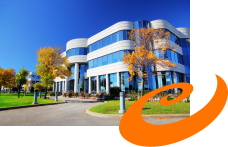 Not only we develop projects for our customers, but also we develop and sell our licenses of own projects which we try to make unique, modern and top-class. At Enterra Poker we have developed our own innovative and industry leading software to provide our customers with an enhanced and enjoyable poker experience. We offer Enterra Poker in several versions: Flash version for playing poker in browser, Downloadable version, Social version for playing poker in social networks, Mobile version for various mobile platforms. It supports real and virtual money, tournaments and a great number of other features. The Enterra Poker package also includes administrative program to manage players, tournaments, tables and financial transactions. Flash version of Enterra Poker can be integrated with any social network and websites, source code purchase is available.
---
ENTERRA. TECHNICAL KNOWLEDGE AND EXPERTISE.
High level of expertise in IT sphere got acknowledgment by the Industry Leaders – Microsoft (GOLD Certified Microsoft Partner), Sun, IBM and other. Enterra is experienced in programming simple products as well as complex feature-rich ones. We, at Enterra, listen to our Customers needs and hear them. Our communication skills and technical expertise help us to better understand our Customers and render them high-level services.
---
ENTERRA. HIGH QUALITY.
We have reached high professional level in application creation. We develop casino card games according to the international standards of game application development using the Agile methodology. We analyze Customer requirements and develop the application strictly following the analysis and Customer wishes. We constantly improve our product and improve the quality of the services offered.